NOW OPEN FOR OUTDOOR DINING & DRINKS!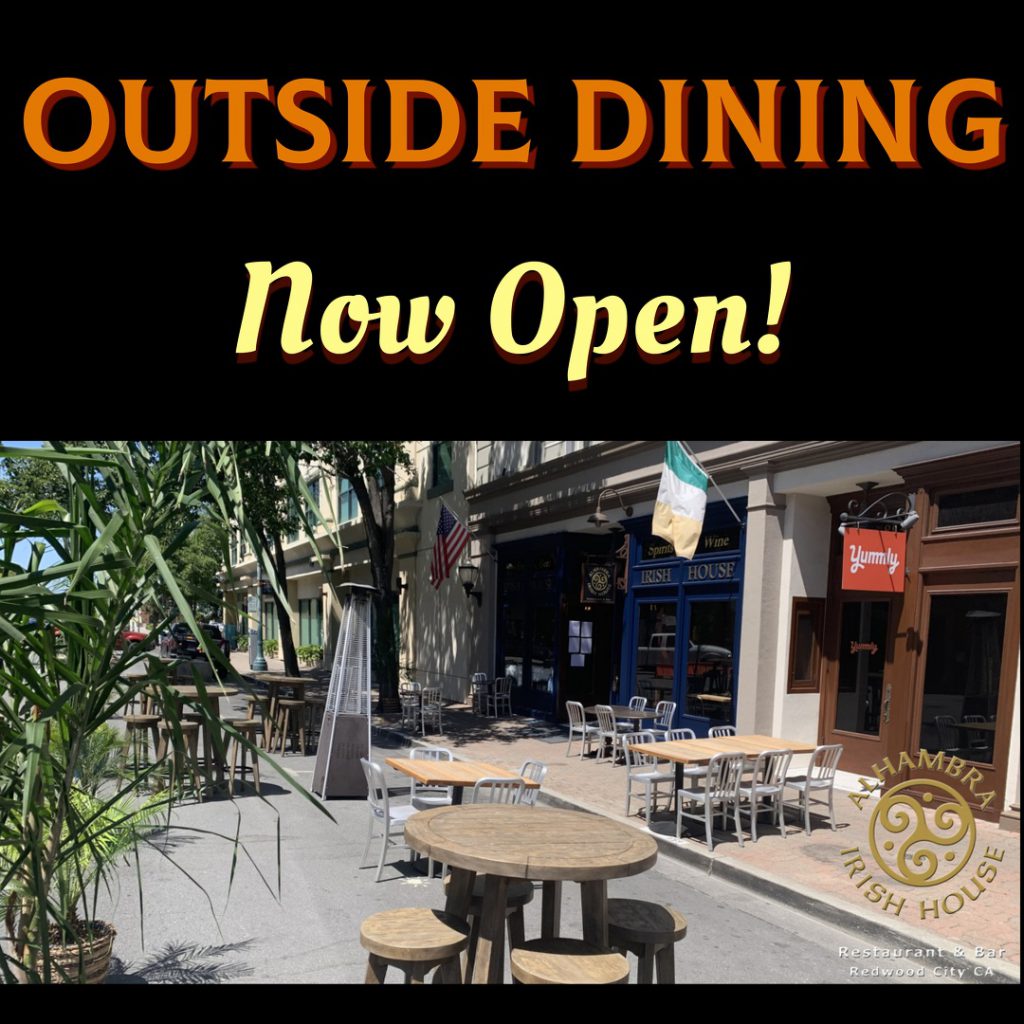 Hey Folks,
Hope all are safe, well & happy!
Now open for outdoor EATS & DRINKS!
Tues – Thurs 5pm – 8pm
Fri/Sat 4pm – 9pm
Sunday 4pm – 8pm
HAPPY HOUR RUNS FOR OUR FIRST HOUR OPEN EVERYDAY!
SEE HERE FOR HAPPY HOUR SELECTION!
for reservations email : info@alhambra-irish-house.com
Can't Dine with us?
We still have online ordering for Curbside Pickup & Delivery!
Click here to see all of our range of available options, from great food, beer, wine, & Cocktails